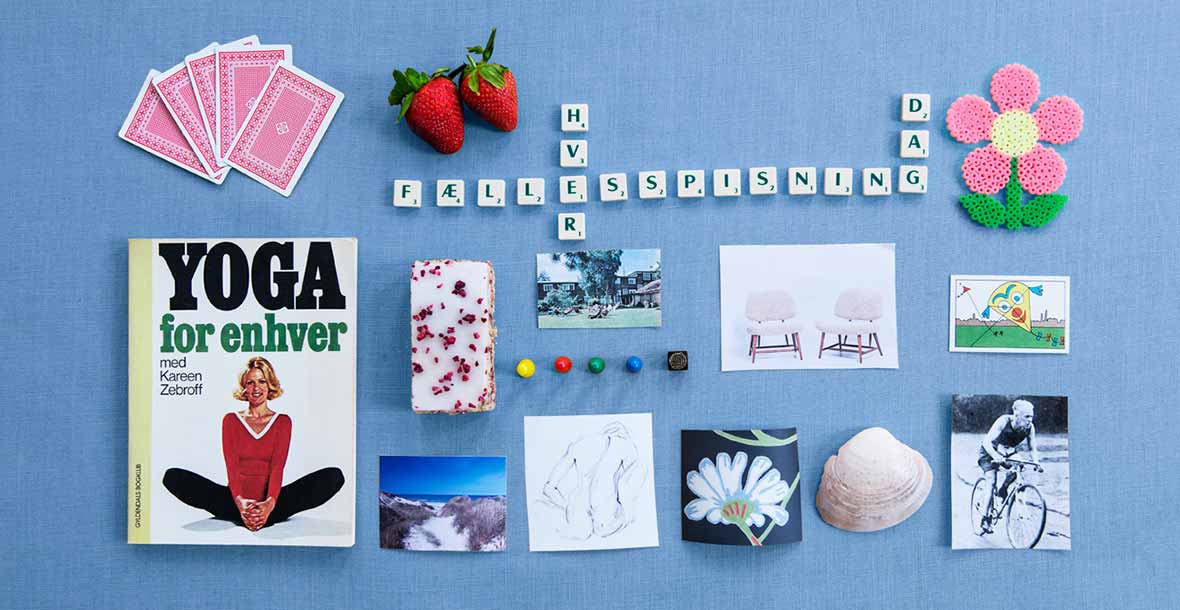 Oplev noget
På Hornbækhus er der hver dag fællesspisning kl. 19.00 hvor der bliver serveret mad tilberedt med kærlighed og i harmoni med årstidens rytme.
Året rundt skaber Hornbækhus rammerne for at du kan møde folk til et spil bridge, teste din paratviden i en quiz, prøve lykken i banko, samle muslingeskaller på stranden, plukke jordbær eller finde de hemmelige svampesteder. Du kan blive inspireret til at sætte kroppen i bevægelse i cykelshorts, løbesko, vandrestøvler, svømmedragt, yogatøj eller klatresko. Vi kan vise dig de gode stier langs den havsalte kyst, den dæmpede fyrreplantage, solnedgangen på havnemolen, vindkrogede træer, stråtækte fiskerhuse, en statuepark og statelige slotte.
Have an experience
At Hornbækhus, a sharing dinner is served every day at seven. The food is prepared with love and in harmony with the rhythm of the season.
All through the year, Hornbækhus affords you a chance to meet people for a game of bridge or test your fingertip knowledge in a quiz, a chance to try your luck at bingo, collect seashells on the beach, pick strawberries or find the secret mushroom spots. You will be inspired to set your body in motion wearing cycling shorts, running shoes, hiking boots, swimsuit, climbing shoes or yoga clothes. And we can show you the best paths along the salty shore, the tranquil pine forest, the sunset on the pier, wind-bent trees, thatched fisherman's houses, a park of statues and grand castles.