Hotel Villa Strand
Villa Strand is the little sister of Hornbækhus located on the sand dunes. The white villa houses 15 rooms with baths and has direct access to the beach from the garden. 
Guests at Villa Strand checks in and out at Hornbækhus, where the breakfast will be served as well. Rooms can be booked at the front desk of Hornbækhus. 
Villa Strand is 2 min walk away from Hornbækhus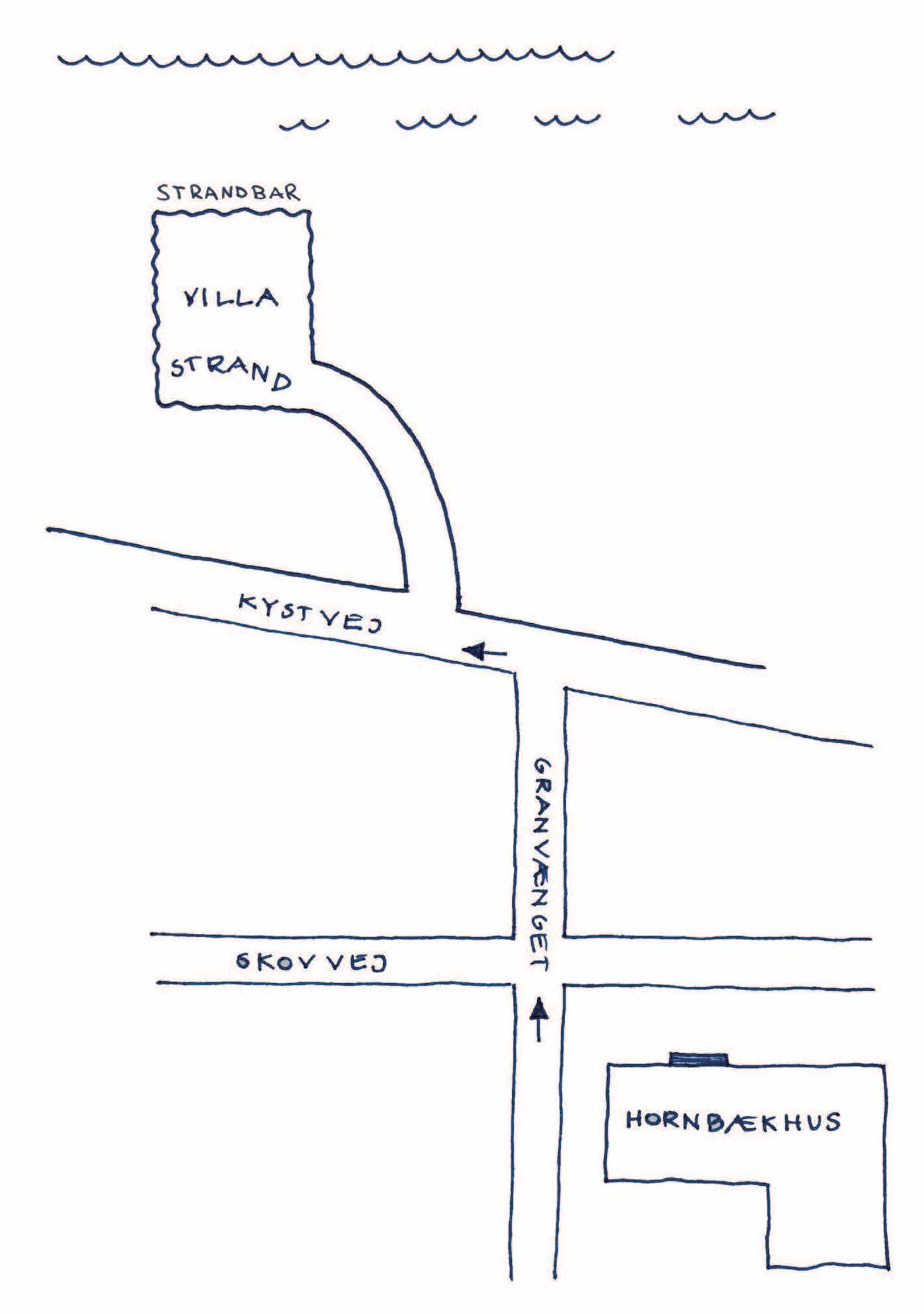 Villa StrandBar
You will find Villa StrandBar on the beach front. There is shade under the garden trees, a lawn, lots of sand and sunbeds with a view of dunes and blue sky. We also have a seating area inside the shared living rooms. 
Stop by during the day for a quick bite or enjoy a glass of wine on your evening stroll. The menu is simple. Light dishes, snacks, ice cream and drinks with or without alcohol. 
During the summer we will arrange different activities in the garden. Stay updated at Villa StrandBar's Facebook
Opening Hours Villa StrandBar
11.00 – 22.00 during the summer
Hotel Villa Strand
Kystvej 12
DK-3100 Hornbæk
Phone number: +45 49700169
E-mail: info@hornbaekhus.com